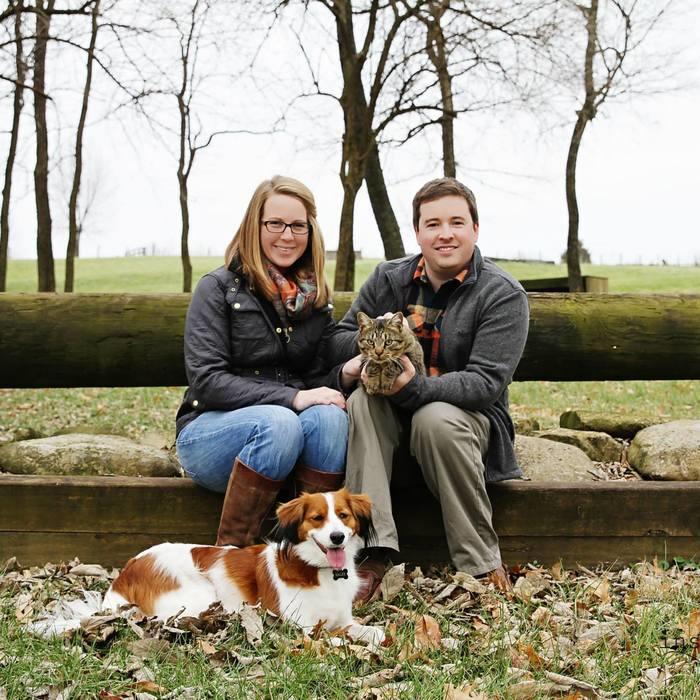 Dr. Tom Riney,
DVM
Dr. Riney completed his undergraduate at St. Louis University and graduated with his DVM from Auburn University in 2014. He is a second generation veterinarian and is married to Dr. Whitehouse. They have too many cats to admit, two horses, and dogs. He greatly enjoys ophthalmology, cardiology, and surgery.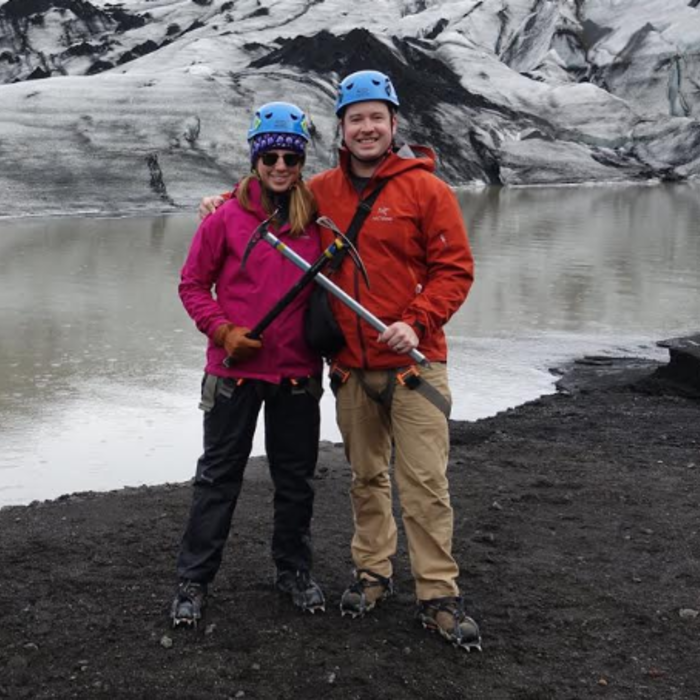 DR. MARTY WHITEHOUSE,
DVM
Dr. Whitehouse grew up in Lexington, KY graduating from the University of Kentucky with a bachelors in Animal Science and went on to graduate veterinary school from Auburn University. She is an avid equestrian with a love for companion animals, both big and small. Her interests in the small animal veterinary field include preventative medicine, dentistry, and radiology. Dr. Whitehouse enjoys developing a bond with each patient and client, and loves seeing patients through all stages of life.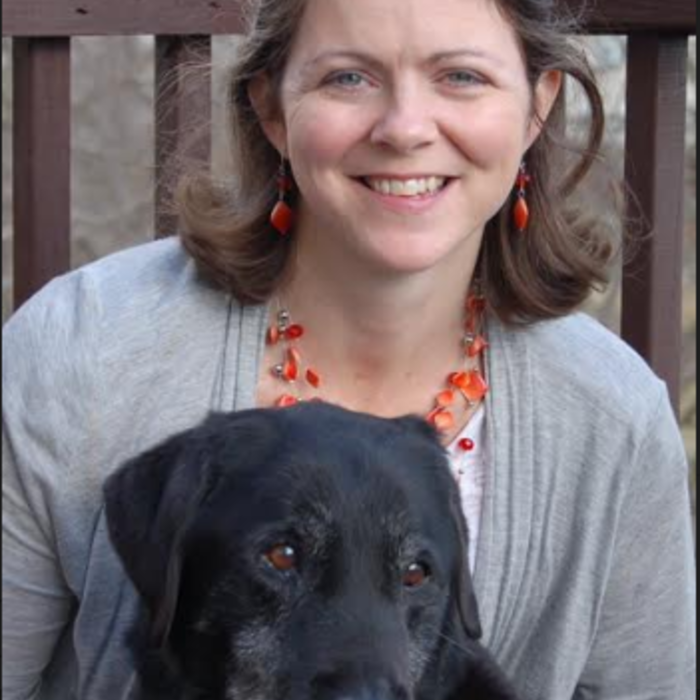 DR. STACEY CURTSINGER,
DVM
Dr Stacey Curtsinger completed her undergraduate degrees in Animal Science and Biotechnology at the University of Kentucky. She graduated from Auburn University College of Veterinary Medicine in 2003. She grew up in a small town in Western Kentucky and has lived in Lexington for the past 12 years and calls Lexington home. Her husband is a physical therapist at the University of Kentucky. They have 2 small children, Landon (6) and Katelyn (2), and a rambunctious 15 year old Labrador Retriever named Jake. In her free time she enjoys spending time outdoors at their family farm, relaxing on the lake, and trying to keep up with her children. Her family is active in their church as well.
Dr Curtsinger knew she wanted to be a veterinarian since she was 4 years old. She loves developing a relationship with her clients and patients so that she can give the best quality care possible to her patients. Client education is very important to her so that everyone understands what we are doing and why.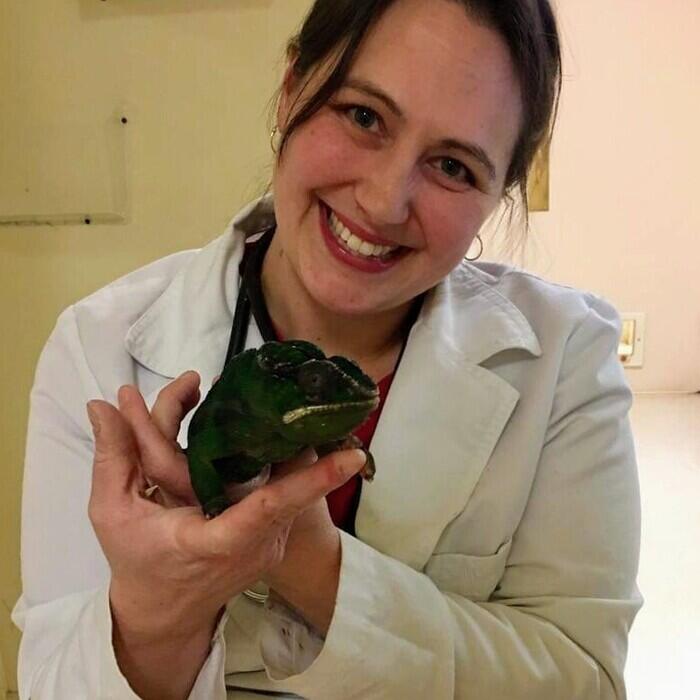 Dr. Jessica Estill
Dr. Jessica Estill grew up right here in central Kentucky. She completed her undergraduate degree in biology at Midway University and went on to earn her DVM from the University of Tennessee College of Veterinary Medicine. She lives on a small farm with her husband and an eclectic family of animals including 3 horses, 4 dogs, 4 cats, 1 large tortoise, 5 turtles, 3 snakes, and 1 pot bellied pig; most of which were rescued. In her free time she enjoys riding horses, working with all the animals on her farm and in rare quiet moments she can be found curled up with a good book. Dr. Estill loves helping not only dogs and cats but many other species as well! She has been working with both domestic and exotic species for more than 10 years.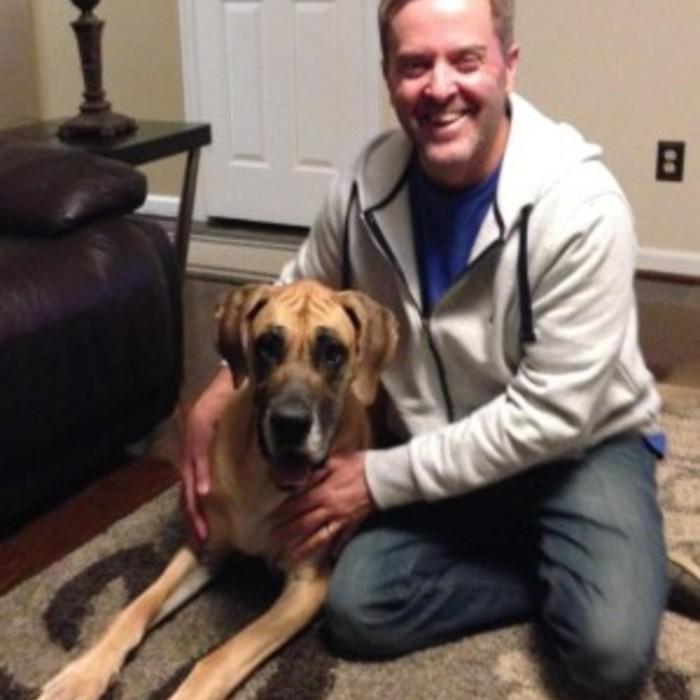 JOSEPH P. SCHLICH,
PRACTICE MANAGER
Mr. Schlich has been the Practice Manager since December 2006. Prior to working for Nicholasville Road Animal Hospital, he managed his own thoroughbred training business for 20 years. He's lived in the Lexington area for most of his life.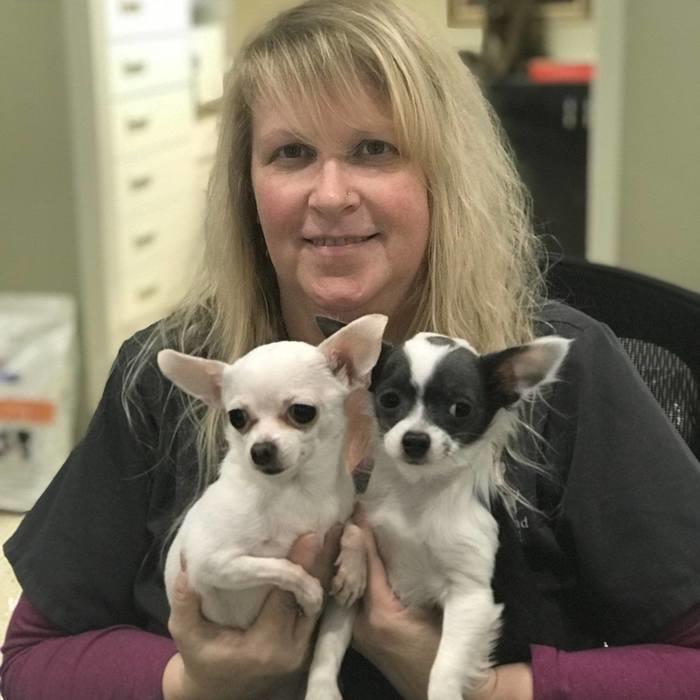 PHYLLIS GOSS
My name is Phyllis. I live in Nicholasville with my husband, our 4 chihuahuas, 2 cats and 6 chickens. I came to NRAH with over 25 years experience in a veterinary office and I am thrilled to be a part of the team. I knew from an early age that I wanted to work with animals and feel very fortunate that I've been able to do so. In my spare time I love traveling and spending time with my family.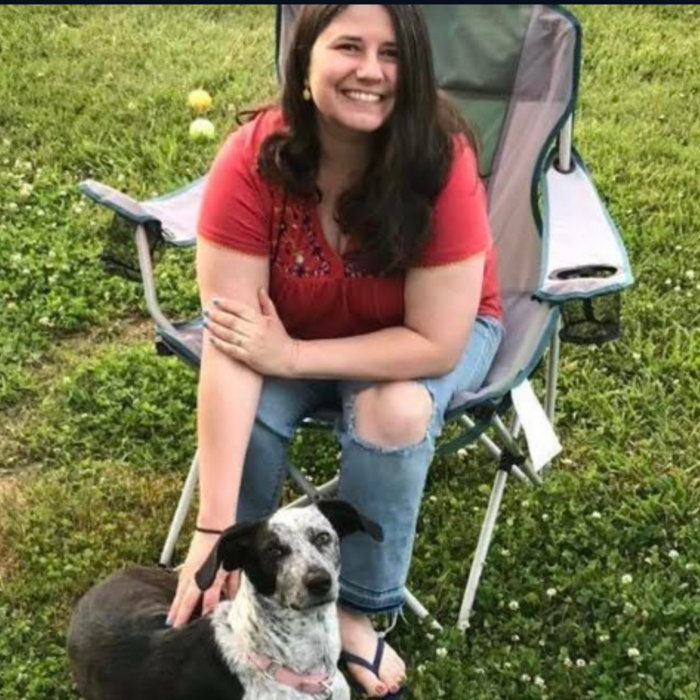 MRS. MELANIE PATTON
I grew up in the hills of Eastern Kentucky, and am a true coal miner's daughter. I graduated from the University of Kentucky with a BA in Psychology in 2000, and I have worked at NRAH since August of 2003, doing both reception and vet assistant duties. I am very passionate about my occupation because it allows me to interact with interesting people from all walks of life, and enables me to enrich the quality of life for so many precious pets (getting cuddles and kisses is also a huge perk!). I was involved in the "Big Brothers/Big Sisters of the Bluegrass" program for over 13 years, prior to my "Little" and I graduating from the program when she turned 18. My husband teaches Latin, and in our spare time we enjoy playing music together, tending to our fur babies, cooking creative vegetarian meals, camping, and binge watching our favorite shows on Netflix.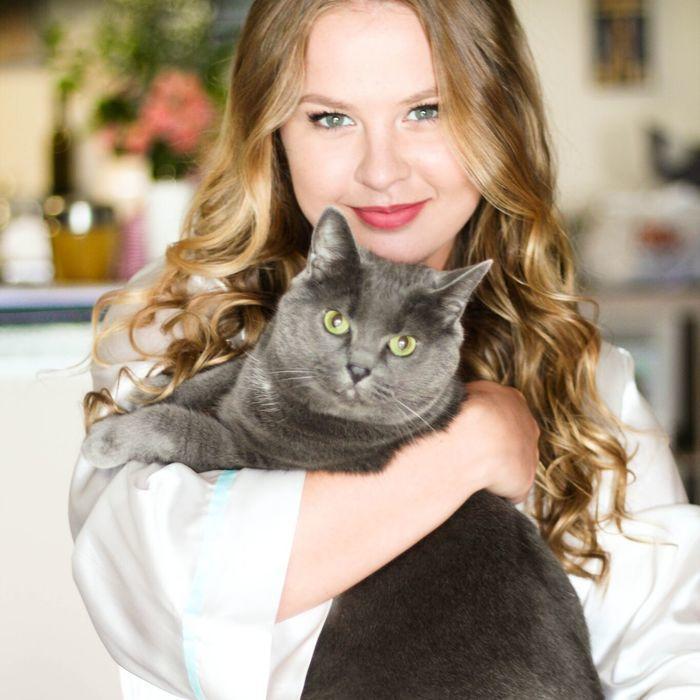 Amanda Waters
My name is Amanda, I currently live in Lexington KY with my husband and three wonderful animals Annabelle, Harlow, and Luna. I'm originally from Florida and although I miss the beaches, there is simply nothing like Kentucky in the Fall. I studied Animal Science at Eastern Kentucky University and I've wanted to work with animals since I can remember. I feel so lucky that providing care to animals everyday is my job. When I get the chance I love to take my dogs hiking and camping at Red River Gorge. However, we also really enjoy lazy days just hanging out and watching Netflix together.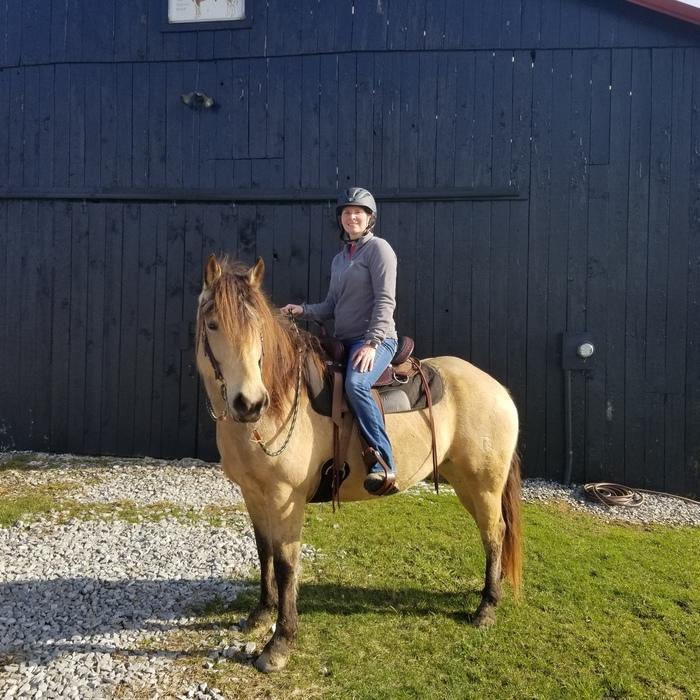 JESSE CARR
I am happily married to my husband, Patrick. We have a farm with my parents and have lots of furry friends; dogs, cats, goats and horses. I am a Veterinary Technician, receiving my license in 2005. I feel very fortunate to be able to spend my life doing what I love. In my free time I like shopping, riding horses, and relaxing on the farm.